How do I cancel a booking?
To cancel a booking request from Your Account page, click the Cancel Booking button located next to the activity you would like to cancel. Please review the activity Cancellation Policy for any fees or refund issues.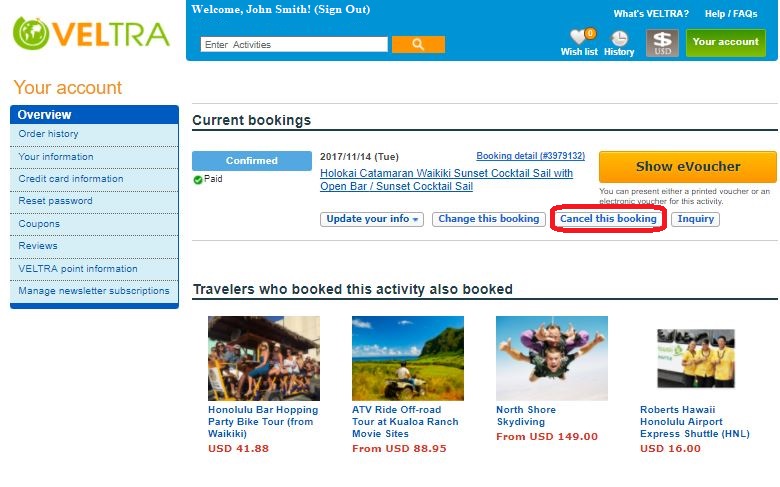 Last updated: 2019-03-15
33.0 % of people found this helpful.
Thank you for your feedback!